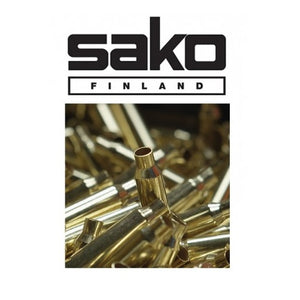 Sako Brass 222Rem Mag
Regular price $122.00 Sale
SAKO UNPRIMED BRASS
Sako brass cases have a reputation of outlasting the competition. Made of high quality copper alloy in Finland, they have proven to sustain repeated loading noticeably better than standard cases.
Precision loading of only the best quality components 
Every bullet and case is individually inspected, the deviation of the highest quality single-base powder charge is minimised and the ignition time of the primers remains constant, providing for a quality that exceeds the precision of hand loading.
Reloadability 
Due to a proprietary heat treatment method, as well as zero impurities of the case material, our cartridges have the industry's highest reloadability and pressure resistance, maximising the lifespan and safety of any rifle.